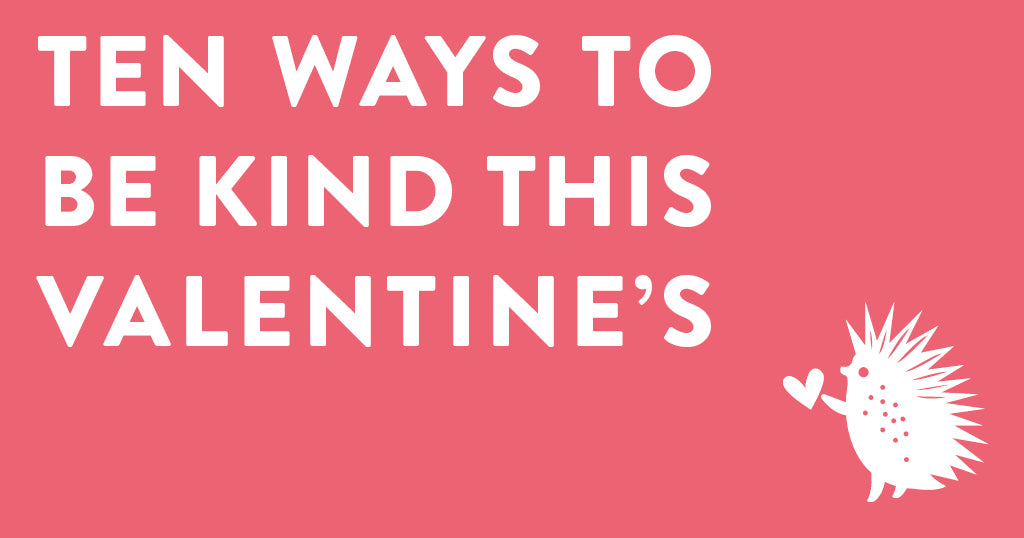 Be extra kind this Valentine's
Valentine's day, with its red hearts and roses, is the perfect day for some. Others find it completely cringeworthy, and for a few, it can be extremely lonely.
It's great to have a day to show someone how much you love them, but wouldn't it be better if Valentine's Day was about every kind of love? A celebration of kindness and the happiness that small gestures can bring to someone's life. This year, we are encouraging people to make Valentine's Day, a day of being kind. And we would love to hear about it.
Being kind to others doesn't have to cost much. It could be about taking a little time out of your day, or even just making a phone call. If you do have a few pounds spare, could you treat the person in front of you to their morning coffee? Or how about being a dreamy neighbour and taking out ALL the bins on bin day? Or perhaps offering to do the school run for another parent?
Sometimes just taking a little time out can be more valuable than any gift. If you keep putting off giving someone a call, then take ten minutes to say hello. Or offer to do a neighbour's garden or shopping? Maybe make a difference locally by joining in a littler pick or just tidying your street?
And yes, we know Covid is still prevalent and we have to take care, but after the last few years, never underestimate the power of a hug!
Ten ways to be kind this Valentine's…
Wash a neighbour's car
Leave some money in a vending machine and stick on a little note
Write someone a letter….yes, one that you post!
Buy a treat for someone you don't normally tip such as the bin man or school crossing patrol
Box up a home-cooked meal for someone
Buy a scratchcard for a friend
Gift someone a voucher that entitles them to an hour of your time, could be to do chores or simply enjoy a brew together
Feed the birds
Donate to a food bank – goods or time
Take time out to be kind to yourself
If you can find time to be extra kind, or someone does something to brighten your day, please head over to our facebook page and tell us about it. It can be so heart-warming to be reminded just how wonderful people can be. And remember, kindness is contagious so you could start a trend!