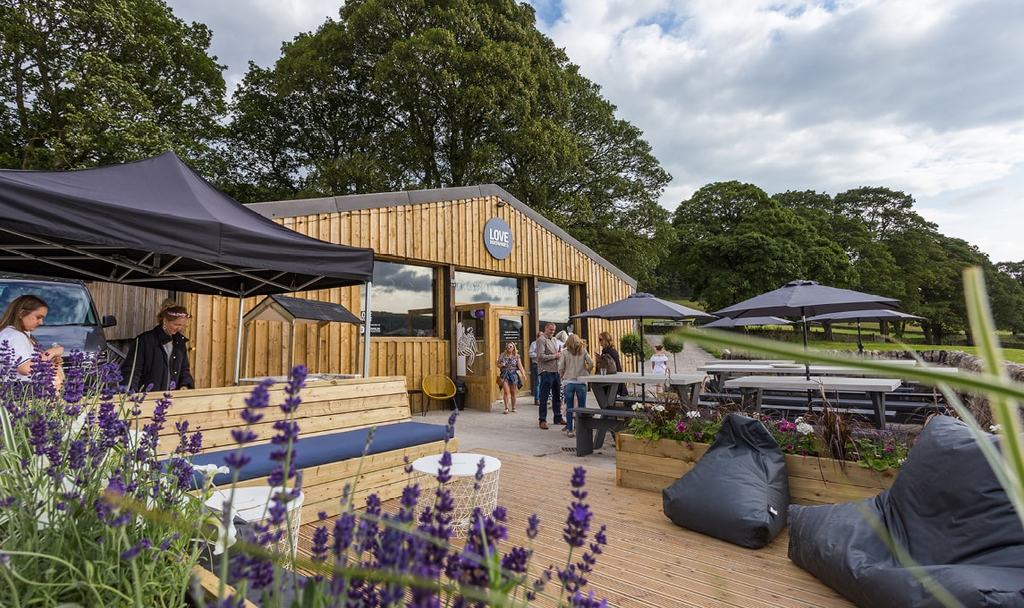 The Brownie Barn - It's where the magic happens
It really is no wonder that our brownies taste so spectacularly good when you look at the stunning surroundings they are created in. There is something about being in the midst of rolling hills and the complete serenity of the Yorkshire Dales that just makes you smile. And smiling people make the most delicious brownies.
The Brownie Barn is the heart of Love Brownies. Our head baker and founder, Chantal, is based here with her amazing team, and nothing leaves without her seal of approval. Often, if there's a surge of orders Chantal can be found at the Barn baking until the early hours.
As each gift is ordered our brownies are beautifully wrapped, hand-written notes added and they are delivered the very next day. We also supply each and every one of our cafes and shops across the UK with fresh brownies and vegan brownies from our kitchen at the Brownie Barn. If you're in Yorkshire you really should pay us a visit as you can pop in to the café at the front of the Barn and enjoy a treat whilst watching our bakers though a large viewing window. We're a regular stop-off for walkers and cyclists exploring the Dales – they've usually earned a brownie by the time they get to us!
To help ensure that the Love Brownies magic is the same in each and every branch across the country, the Barn is also the LB University. All members of the team in each location spend time at the Barn, baking with the team, training as baristas and serving customers alongside seasoned professionals.
If ever you needed a reason to visit Yorkshire, we just gave you the perfect one!