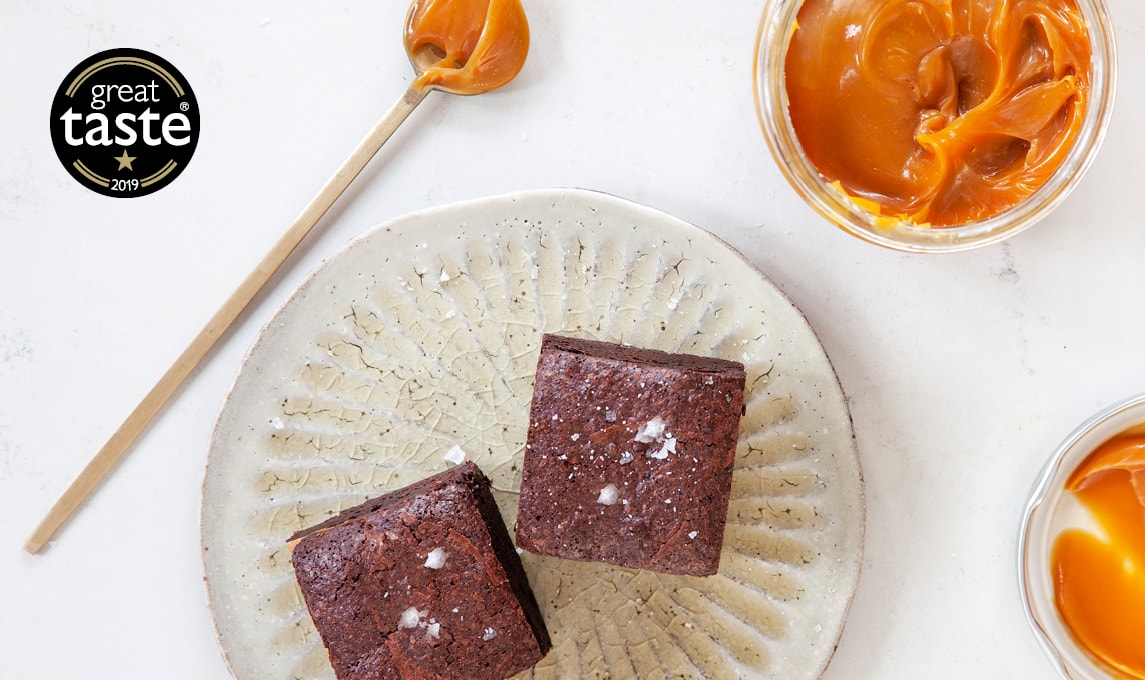 Another star for our delicious brownies
Awards aren't everything. We know that.
Making people smile is what we're about and we can check that's happening for ourselves.
But having an independent panel of experts endorse a product you've poured so much love in to certainly feels good. It also helps to prove that we NEVER compromise on quality, as the awards just keep on coming.
Our Salted Caramel brownie has been awarded a star in the Great Taste Awards 2019. To have our uncompromising approach to quality acknowledged by the world's largest and most trusted food and drink awards certainly put a smile on many faces at Love Brownies HQ. If you needed an excuse to remind yourself how exquisitely decadent they are....we just gave you one!
And is if that wasn't enough we were thrilled to win a prestigious Great British Food award for our Vegan Coconut Brownie. This award is extra special for us as it's the first for our popular vegan range.
Coming top of the class in the free-from category, the judges were seriously impressed, commenting: 'Intense and aromatic, we really enjoyed the fudgy texture of this delightful brownie.'
And although perfect for vegans, these brownies are rich, chocolatey and have a real depth of flavour that can be enjoyed by anyone. So next time you stop by for a treat then why not try one? We're pretty confident you'll be back for more!